Our company
Hyupars Company, established on October 2016 is a part of MEHR Industrial Holding Company which is located in Tehran. This company has started its activities with corporation of Hyundai Engineering Company (HEC) as a local partner in oil and gas refineries, petrochemical and power plant fields. These activities are including negotiations and meeting arrangements, participation in tenders, corporation on preparing contractor list and evaluation of them, recruiting and preparing human resources, technical and legal consultations also acquiring related licenses.
Hyupars has the ability of providing technical and engineering services, basic, process and detail design and engineering consultation in industrial project.
The other activities of this company are material procurement and supplying equipment and parts which are in connection with energy related industries i.e. Petroleum, gas, petrochemical, power plant, also steel and building industries. These parts are from the best quality manufacturers and the latest versions, last but not least Hyupars is able to transfer the technical know-how to Iran and teach and train the local technicians.
During past year we have started to cooperate with Revoseal Company from Germany which is manufacturing
High-tech gaskets for Oil, Gas, Chemicals and Food industries.
Hyupars with the help of other companies of MEHR Holding and with corporation of international engineering companies like HEC of South Korea, REVOSEAL from Germany( recently Joined our group), is aiming to expand it's activities and have a main role in above mentioned projects.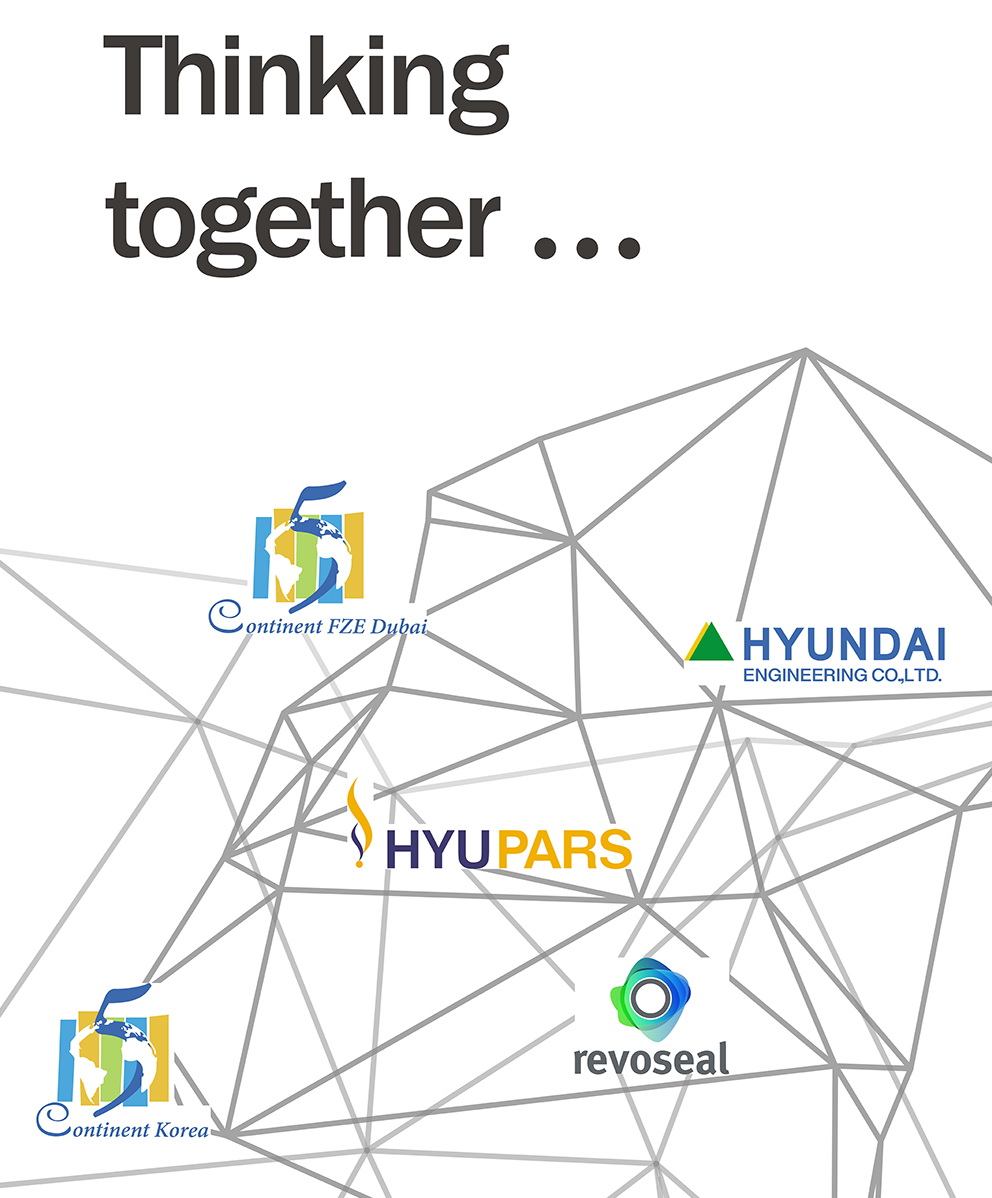 We work with large companies from all over the world. Learn more about the companies that work with us.

Check our grate projects form difrent categories